Bacigalupi
Sustainable trailblazers
"Hard-working, salt of the earth type folks, about 50 years ahead of the sustainable agriculture movement."
Helen and Charles Bacigalupi started farming their precious old vine grapes in Russian River Valley in 1956. When we got word that Helen might part with 5 tons of their Century Clone Zinfandel, we drove over to her ranch and simply fell in love! Not only with the wonderful grapes, but with Helen and Charles as well. Decades before sustainability became en vogue, the Bacgialupis pioneered innovative farming practices that made them true stewards of the land. Experience counts.
Charles passed away in 2013, leaving a remarkable legacy and some of the most meticulously-kept vineyards you'll find in the world.
TOWN
Healdsburg,
Sonoma County
Appellation
Russian River Valley
Wines
Zinfandel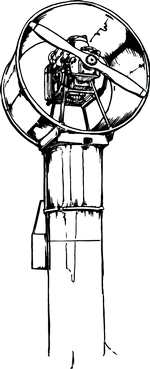 The Bacigalupi's 121-acre farm is a sight to behold. Situated near the Russian River, where gentle hills roll into vertical hillside, the soil consists of red alluvial clay, enriched with oxidized iron that Helen says is essential for unique flavor. Each day, fog and cool breezes flume in from the Pacific Ocean before opening up to afternoon sunshine.
Just two acres of 60-year-old, head-trained Zinfandel are planted on the property, comprised solely of Century and DuPratt clones. The fruit we're lucky to get comes from the hillside, where they're stressed just enough to create intense tannins and ripe elegance.
True stewards of the land, the Bacigalupis have always done it right. They eschew chemicals, compost grape skins, plant cover crop to stave off erosion, and use reclaimed rain water. The vines are hand-tended and trained to stand 4-feet high with managed canopies for better circulation, making fungicide unnecessary. For 60 years, these innovative techniques have allowed their grapes to thrive naturally and untarnished.