Behind the Bottle
Evangelho Vineyard
Evangelho
The last of his kind
"I've got one of the last vineyards left in Antioch." Ain't that a damn shame? Frank is the last in line of the Portuguese farmers that flocked to the sandy banks of Contra Costa County during the late 1800s. It reminded them of home. At one point, there were dozens, maybe hundreds of these vineyards throughout the region, all planted by Portuguese. In the 1930s, Frank's father secured one for the Evangelho family, which he farmed until 1963, when Frank took over. And as San Francisco's suburban sprawl swallowed up more and more of Contra Costa County, fewer and fewer of these heritage vineyards remained. But Frank didn't waver. He turned down offers from developers, fought the city and the power company to preserve what he knows is one of California's last remaining heritage sites.
TOWN
Antioch
Appellation
Contra Costa County
Wines
Carignane, Mataro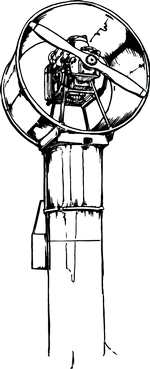 On top of California's most sacred viticultural sites now stand Burger Kings, residential communities and an ominous PG&E plant. Frank Evangelho remains undeterred. 10 years ago, when the city frivolously seized several of his acres—claiming eminent domain for a project they never finished—Mr. Evangelho became an evangelist.
"They just didn't get it," Frank explained to us, "we're talking about some of California's only heritage vineyards. This is our state's history." He's right, you know. Fortunately, people are beginning to really recognize it.
Across his 36 acres, the ancient vines are head-trained, like little bushes, a far cry from the pristinely trellised rows you'll find in modern vineyards. Frank's got some Mataro, Zin, "two Muscat vines" and Carignane planted in his sandy pastures.
This stuff is universally regarded as the best in the state. Here, the roots dig 40 feet deep to reach water, which helps produce ultra-ripe, balanced, fruit. Now, we say this a lot because it's true, but you have to taste this stuff to really believe how good it is.