Frediani
Salt of the earth
"Jim has more knowledge about growing grapes in the cuff of his jeans than we could attain in a lifetime."
You only need to spend about 5 minutes at the kitchen table with Jim and his mother, Jeanne, to understand what "salt of the earth" truly means. But don't let that fool you. Jim has more knowledge about growing grapes in the cuff of his jeans than most would attain in a lifetime. Which is why Frediani grapes will continue to be the cornerstone of T-Vine wines for a long, long time.
TOWN
Calistoga,
Napa County
Appellation
Calistoga
Wines
Charbono, Grenache, Petite Sirah, Syrah, Zinfandel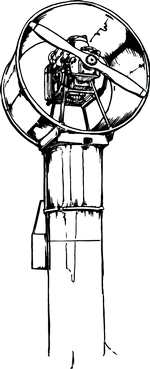 The Frediani Vineyard is a museum of old vines and long-forgotten Napa Valley varieties. Smack dab in the middle of the valley floor, these vines sit in rocky gravel and bale clay loam soil and experience brutally hot days and chilly nights. This variance in temperature produces incredible lush, intense fruit. These unique conditions, in the hands of somebody like Jim Frediani, are the recipe for masterpiece after masterpiece.
In a day and age where most heritage vineyards in Napa Valley are being ripped out and replaced with more profitable Cabernet Sauvignon, the Frediani Vineyard remains a place of refuge. The family is committed. Jim, for instance, refers to his 50+ year old Petite Sirah as his "pets."